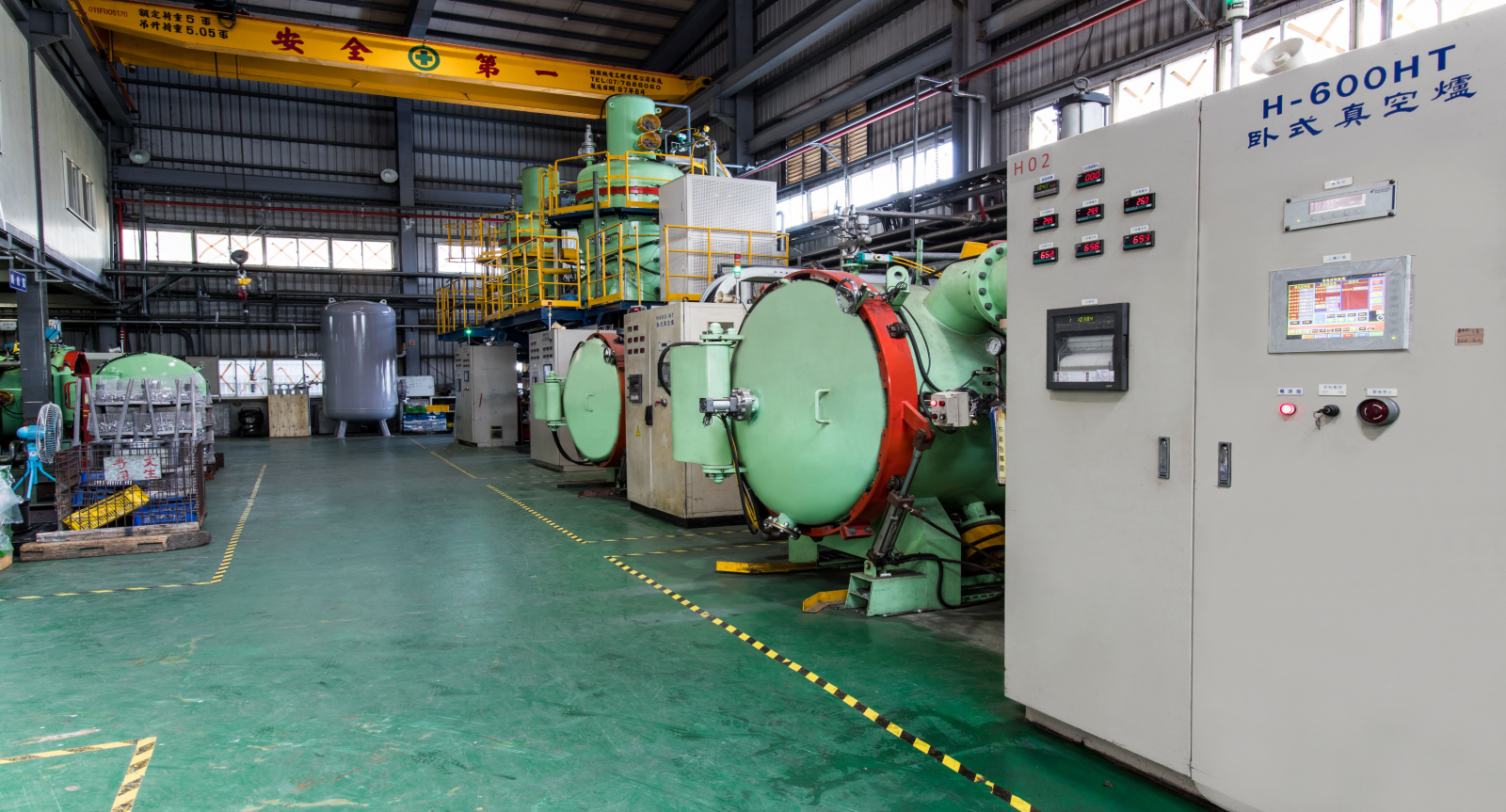 Vincent Vacuum Heat Treatment Team has a high degree of material science knowledge and analytical capabilities. Over the years, the vacuum heat
treatment industry has accumulated a lot of experience and customers. At present, we have 5 self-developed high-efficiency vacuum heat treatment
furnaces(ASTM 2750E Class 1, ± 3 oC), which are two vertical and three horizontal. The monthly capacity is about 300 tons.
The production has passed ISO 9001 certification and is also in line with the automotive industry CQI9 heat treatment specification. Products from
the purchase, process operation to shipment, have a complete tracking and reversible mechanism.
In terms of equipment, our conducts high-quality inspections on a regular basis in accordance with the International Aerospace Heat Treatment
Code (ASTM 2750E), and strictly controls production quality.
In addition to general vacuum heat treatment services, we also offer the following services :
1. Vacuum Brazing : aluminium alloy 、neckel base alloy 、cooper base alloy 、 Silver copper titanium ceramic dissimilar material combination.
2. Vacuum Welding.
3. Material Consultation.
4. Turn-Key Transfer.
5. Material analysis services. High-end material analysis services such as scanning electron microscopy (SEM) and EDS elemental analysis.